Are the HKSI LE Paper 1 video courses made by 2CExam a few years ago still applicable to the examinations today?
In recent years, 2CExam has launched a series of online video courses for the HKSI LE Papers. The courses integrate the most important content in the entire examination paper and are covered by a seasoned tutor from scratch. The link is as follows:
Licensing Examination for Securities and Futures Intermediaries(HKSI) LE Paper 1 online course explanation
Youtube videos in English is more recent (2 topics are ready as of now):
https://youtube.com/playlist?list=PLilKLKW6-sshHzqqCUowV243F3sjymUr7
Youtube video in Cantonese:
https://www.youtube.com/watch?v=Gj8tfrHGFOY&list=PLilKLKW6-ssjSl1PCuyTymFWQJwT_jmua
Bilibili (video provided in Chinese) : 
https://www.bilibili.com/video/BV1qt411e78v?p=1
Many students will ask, "is the content of our Youtube videos updated?" The answer is: it is not the most updated, but it still has high reference value.
Since Youtube videos cannot be modified once they are released, the old videos that have been released by 2CExam cannot be updated. However, in recent years, there have been very few changes to the HKSI's study manual. In order to make a comparison between the study guide version published a few years ago and the current version, our specialist will be comparing the difference between the 2.7 version published in 2015 and the 3.3 version published in June 2021. 
The most frequent change in the HKSI study manual is the difference in wording. After several revisions and 6 years of so called "changes", in fact, more than 90% of the content remains exactly the same!
Revision method for updated contents 
First, download the newest version of the HKSI study manual

Open the study manual while watching 2CExam's Youtube video course, and check if there is any new topics

Revise 1 chapter

Complete 1 chapter of the mock questions
This review method takes 20-25 hours, it is statistically proven that there is an 80% pass rate using this method of revision. 
No statistics are available for other review methods.
Below we will point out the differences between the two versions of the study manual. Students can pay special attention to the updates of the study manual when they are watching the online Youtube course, and make up for the information that is not updated yet on the Youtube video.
What is the difference?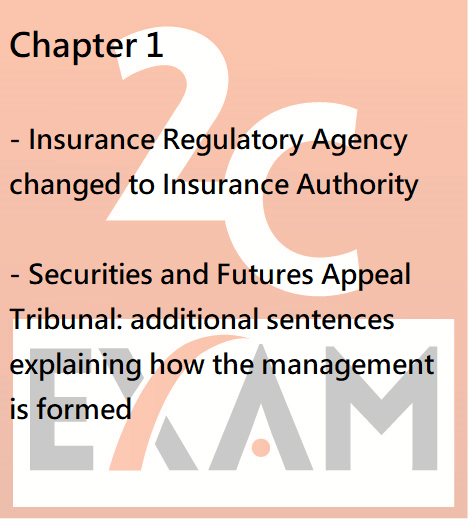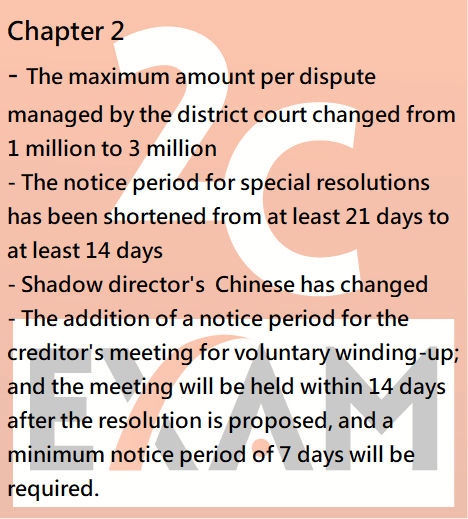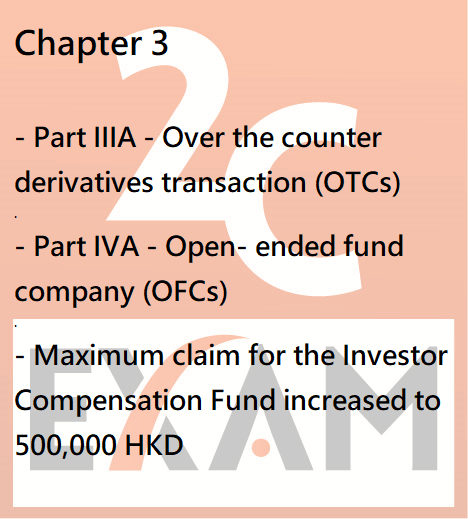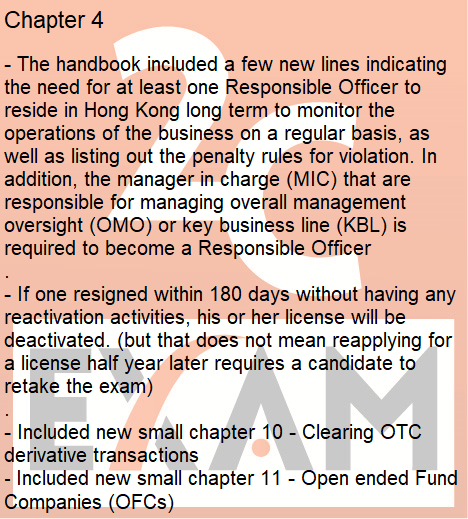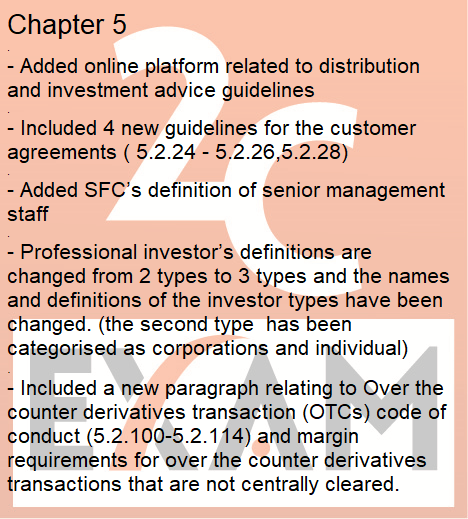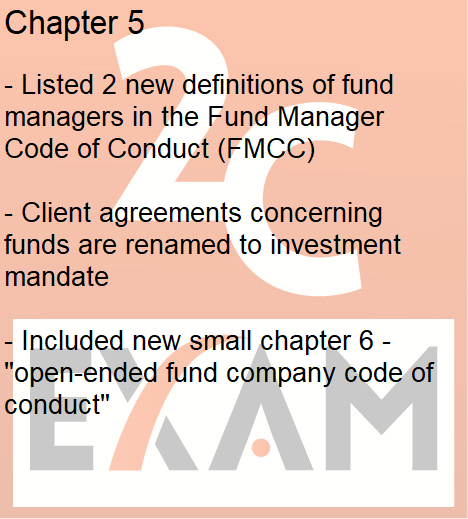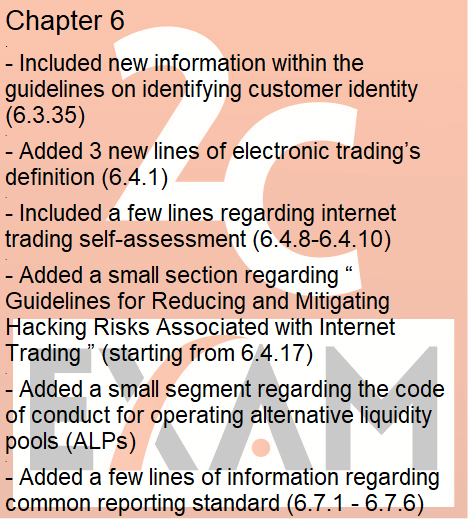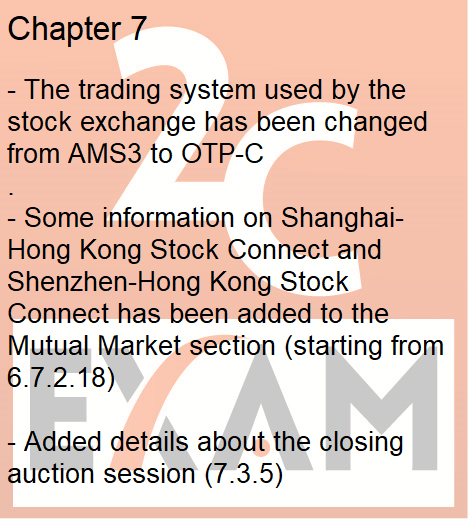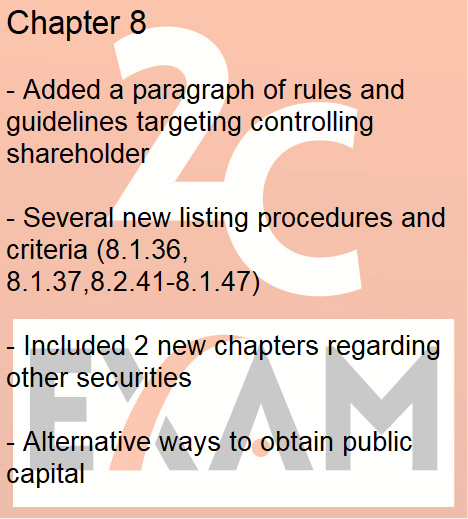 In other words, the content of our Youtube videos has only a few pointers that are new and thus require reference to the updated version of the HKSI study manual. Otherwise, candidates can listen to each chapter of the YouTube course – it is about one hour of explaining the content and it covers most of the scope of the latest HKSI study manual. 
How can we help?
2CExam provides HKSI LE, IIQE, EAQE and SQE related exam preparation materials. We sell mock question banks for IIQE Papers 1, 2, 3, 5 and MPFE in Chinese and English; and bibles for IIQE Papers 1, 2, 3, MPFE in Chinese. We also offer 1 on 1 tutorial services. Besides, we have also made free tutorial videos for IIQE Papers 1, 2, 3 and MPFE and posted on public channels such as Youtube/ Bilibili/ Tencent/ Iqiyi. 2CExam has been an exam training expert for years. Should you need any help please visit www.2cexam.com or contact us through:
Phone +852 2110 9644 Email: [email protected] Wechat: hk2cexam WhatsApp: +852 9347 2064
Please support us by leaving comments and likes if you think this article helps you!
You can scan or click on the QR codes to visit our social media.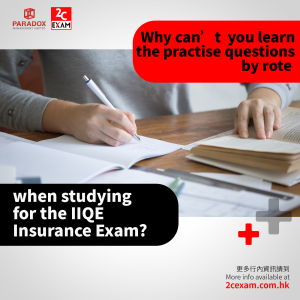 Students who have taken/ who are going to take the IIQE should know the study note is a several-hundred pages, paragraph form booklet illustrating the exam coverage. Not to mention the length of the text, the expression of concepts requires readers' intense concentration. So some candidates think that doing only the practise questions should be…