Many candidates who want to take the IIQE insurance exam were shocked after seeing the statistics of the IIQE pass rate mentioned in the news in 2001, and even refused taking the exam. Let's reveal the relationship between the pass rate and the difficulty of the IIQE exam in the following!
The pass rate announced in 2001 was data collected from the IIQE exam launched in 1999 to June 8, 2001. At that time period:
The pass rates of Paper 1 and Paper 2 are 44% and 43% respectively
Paper 3 is 53%
Paper 4 at the time, MPF Exam currently, has pass rate of 74%
But after this time, the official did not officially disclose the pass rate of IIQE anymore. Although many years have passed, the syllabus of the examination has not changed much, and there was a trend of low pass rates observed from various online forums in recent years. However, since the insurance industry has a lower threshold for entry than other industries, it is reasonable that there are different kinds of exam takers and the pass rate are lowered.
Frankly speaking, the difficulty of insurance exams is that there are a lot of recitations, with some of them are totally unrelated and unconnected.Simultaneously, the exam organiser does not put enough resources on proofreading when preparing the questions, causing the questions poorly written and difficult for the candidates to understand. Furthermore, although there are many exceptional cases in this world, most of the exams talk about the general idea and the questioner's comprehension. So some ambiguous answers require candidates to figure out what the question writer has in mind.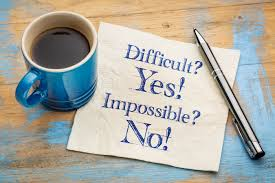 In terms of difficulty level, Paper 3 is indeed relatively easy. Paper 1 is a bit more difficult because there are more contents for memorizing. Paper 2 is the most difficult of the three papers, while MPFE is average, neither too difficult nor too easy.
The most recently announced pass rate figures:
Suggested Study Method
Here are some method recommendations for the students to review in the following
1. First read the official review manual / a chapter in the company's Youtube teaching video
2. Complete the practice of the mock test under each chapter
This review method takes 20-25 hours, and our company has an 80% pass rate.
No statistics are available for other review methods.
Reference
IIQE registration:
Official data study manual:
Study materials:
Video course:
How can we help?
2CExam provides HKSI LE, IIQE, EAQE and SQE related exam preparation materials. We are selling mock question banks for IIQE Papers 1, 2, 3, 5 and MPFE in Chinese and English; and bibles for IIQE Papers 1, 2, 3, MPFE in Chinese, as well as offering 1 on 1 tutorial services. Besides, we created free tutorial videos for IIQE Papers 1, 2, 3 and MPFE and posted on online channels such as Youtube/ Bilibili/ Tencent/ Iqiyi. 2CExam has been an exam training expert for years. Should you need any help please visit www.2cexam.com.hk or contact us through:
Phone +852 2110 9644 Email: [email protected] Wechat: hk2cexam WhatsApp: +852 9347 2064
Please support us by leaving comments and likes if you think this article helps you!
You can scan or click on the QR codes to visit our social media.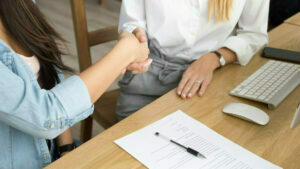 Should Hong Kong bank employees apply for an HKMA license or an SFC license? According to the licensing requirements for real estate practitioners, passing relevant qualification exams is a necessary condition for obtaining a real estate agent (individual) license or a salesperson license. The Hong Kong Securities and Futures Practitioners Qualification Exam (HKSI LE) is…