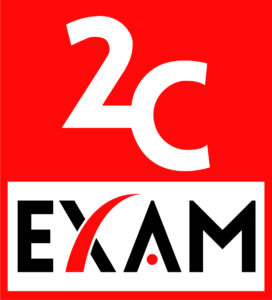 Office Hours:

Monday to Friday:

9 AM - 12 PM
Public holidays: closed
No Service During Lunch Time
1 PM - 6 PM

Acceptable Payment

Cash
Cheque (Accept Company or Personal Cheque, Payable to "Paradox Management Limited")
Alipay
FPS
Lacking in Mock Questions Database?
2CExam Enormous Amount of Frequently Updated Quality MC Questions
Afriad of Questions Setups in the exam?
2CExam's Well Designed Questions Traps are your best aids.
To ensure candidates have a firm grasps of the contents of the examination and recognize different question traps, the Pass Paper Question Banks include different kinds and types of question traps.
1. Scenario Based Questions
2. Numerical Questions
3. Logic Based Questions
4. Principle Questions
2CExam Materials are Exam Oriented No Frills
The Pass Paper Question Banks are exam oriented, eliminating unnecessary learning. Allowing you to pass the examination with a busy work or study schedule. Secure an easy pass now.