The HKSI LE study note has long been infamous amongst candidates. Its disadvantages include
Too many words, too many typos, it takes a lot of time to read
A lot of data will not actually appear in the exam
The text is long, difficult to understand and dull
The wording is vague and ambiguous. Some of the sentences can have multiple interpretations, novices may easily misunderstand the concept
There is not much explanation of the underlying principles, which makes it more difficult for students to remember logically and can only memorize them by rote
It has been assumed that the students have a certain foundation, and many financial products and other concepts are not explained from scratch.
…and many more. But in fact, this manual plays a very important role in the exam.
List the entire scope of the exam. You need not study or memorise things that are not here.
At the end of each chapter, there are several questions to test whether the students' understanding is correct
Some questions in the actual exam are from some inconspicuous words and sentences in the note
And it is one of the few free textbooks for students to do revisions with
Therefore, if time permits, students can make good use of this readily available resource to improve test performance.
However, if time does not permit, or if it is really difficult to read long-form articles, students can consider the following free resources:
HKSI LE Past paper 40-60 questions per copy
https://www.hksi.org/en/qualification/practising-qualifications/licensing-examination-for-securities-and-futures-intermediaries/past-questions-and-answers/
A free trial of an entire chapter for each paper of the securities test mock test:
English Classes:
HKSI LE Paper 1 Free Class [Not Past Paper, Not Pass Paper] https://www.youtube.com/playlist?list=PLilKLKW6-sshHzqqCUowV243F3sjymUr7
Chinese Classes: 
證券及期貨從業員資格考試(HKSI) LE Paper 1 課程卷(一)講解
證券及期貨從業員資格考試(HKSI) LE Paper 2 課程卷(二)講解
證券及期貨從業員資格考試(HKSI) LE Paper 6 課程卷(六)講解
證券及期貨從業員資格考試(HKSI) LE Paper 7 課程卷(七)講解
證券及期貨從業員資格考試(HKSI) LE Paper 8 課程卷(八)講解
證券及期貨從業員資格考試(HKSI) LE Paper 12 課程卷(十二)講解
Paid Study Materials:
How can we help?
2CExam provides HKSI LE, IIQE, EAQE and SQE related exam preparation materials. We sell mock question banks for HKSI LE Papers 1, 2, 3, 5, 6, 7, 8, 9, 11, 12 in Chinese and English; and bibles for HKSI LE Papers 1, 2, 6, 7, 8 in Chinese. We also offer 1 on 1 tutorial services. Besides, we have also made free tutorial videos for HKSI LE Papers 1, 2, 6, 7, 8, 11, 12 and posted them on public channels such as Youtube/ Bilibili/ Tencent/ Iqiyi. 2CExam has been an exam training expert for years. Should you need any help please visit www.2cexam.com.hk or contact us through:
Phone +852 2110 9644 Email: [email protected]
Wechat: hk2cexam WhatsApp: +852 9347 2064
Please support us by leaving comments and likes if you think this article helps you!
You can scan or click on the QR codes to visit our social media.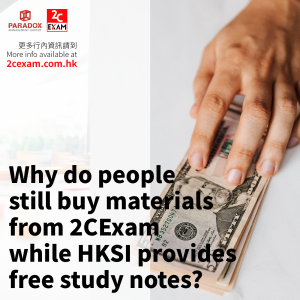 In addition to organizing LE exams, the HKSI will also provide students who take the LE exam with the exam coverage called the Study Note. It depicts what is covered in the exam with hundreds of pages and full of paragraphs. It is lengthy and contains a lot of data and examples that will not…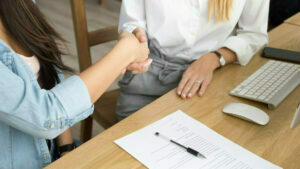 Many students are clueless about the exam coverage / scope for doing revision on the Estate Agent Qualifying Examination (EAQE) and Salesperson Qualifying Examination (SQE). VTC's PEAK does not have any notes available for candidates to download. In fact, the scope of the exam is quite extensive. Some of the coverage can be downloaded from…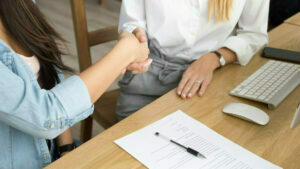 Is it difficult to succeed in the real estate industry? Living space is one of the indispensable elements in life. From the wealthy speculating and selling flats to ordinary people looking for a place to live, most Hong Kong people have the demand to rent or even invest in the real estate market. Hong Kong's…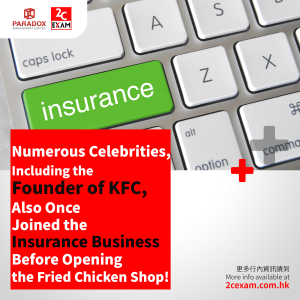 Many well-known celebrities have worked in the insurance industry in their careers. Jack Ma, Asia's richest man and chairman of the Alibaba Group, once said: "The mission of insurance is to give people a sense of security. Our lives are full of various risks and accidents, and insurance is to make people feel safe." Let's…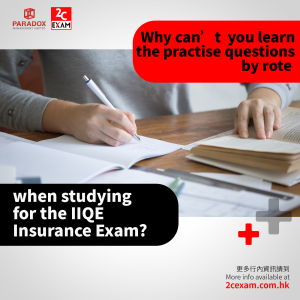 Students who have taken/ who are going to take the IIQE should know the study note is a several-hundred pages, paragraph form booklet illustrating the exam coverage. Not to mention the length of the text, the expression of concepts requires readers' intense concentration. So some candidates think that doing only the practise questions should be…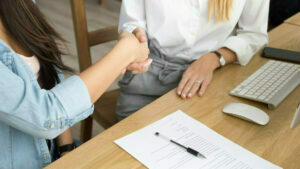 Students who have taken/ who are going to take the HKSI LE should know the HKSI study note is a several-hundred pages, paragraph form booklet illustrating the exam coverage. Not to mention the length of the text, the expression of concepts requires readers' intense concentration. So some candidates think that doing only the practise questions…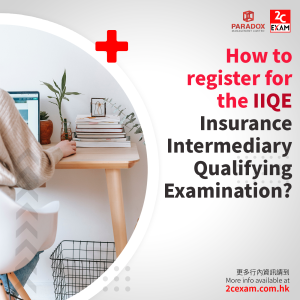 The IIQE exam should be registered at PEAK instead of the Insurance Regulatory Bureau. The IIQE exam places are quite sought-after. If students have an urgent need to take the exam, students should decide to register as soon as possible. The test period will be issued on a day between the 12th to 17th of…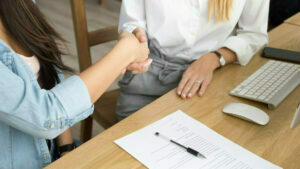 The HKSI LE exam must be registered at HKSI, but not the SFC. There are two methods for registration. The most popular one is online registration, followed by in-person registration. How to register for HKSI exam Register online: 1. To register for the exam, you must first register as a member of HKSI 2. Click…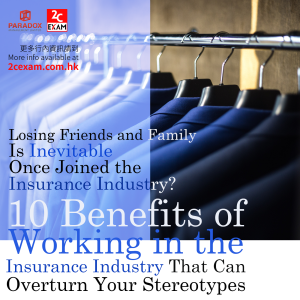 Must people in the insurance industry lose their friends and family? NO! It is not that you won't have friends when you join the insurance industry. In fact, it depends on whether you use the correct method to sell. When you only care about commissions and don't care about the needs of your customers, selling…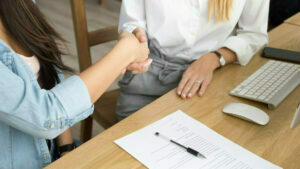 After passing the IIQE (Insurance Intermediary Qualifying Examination) in Hong Kong, students can start looking for jobs. What job options are there? Bank Relationship Manager (RM) / General Banking Officer (GBO) / Personal Banking Officer / Assistant Relationship Manager (ARM) Some sales positions in the bank, including Relationship Manager (RM) and their assistant – Assistant…