We suggest the candidate prepare for the examination by the following steps:
1. Study 1 chapter in the study manual
2. Finish the relevant topic in the Pass Paper Question Bank
By spending 20-25 hours doing the revision, about 80% of our candidates can pass the exam in their first attempt.
Please support us by leaving comments and likes if you think this article helps you!
You can scan or click on the QR codes to visit our social media.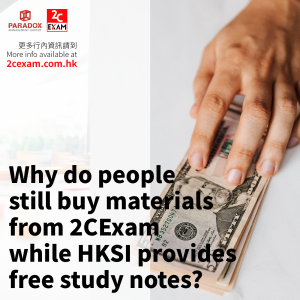 In addition to organizing LE exams, the HKSI will also provide students who take the LE exam with the exam coverage called the Study Note. It depicts what is covered in the exam with hundreds of pages and full of paragraphs. It is lengthy and contains a lot of data and examples that will not…