2CExam is excellent at preparing candidates for professional examinations. Why do so many people choose 2CExam's products and watch 2CExam's video classes?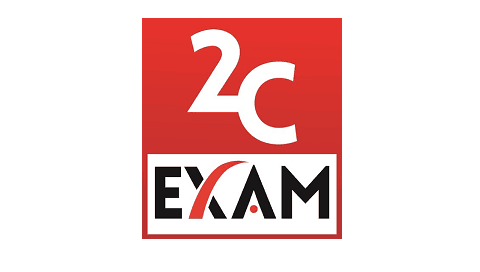 2CExam provides a large number of Youtube video classes, including HKSI LE Papers 1, 2, 6, 7, 8, 12 Chinese courses, HKSI LE Paper 1 English courses, IIQE Papers 1, 2, 3, MPFE Chinese courses and EAQE and SQE Chinese courses. Each paper costs us around half a year to produce, from drilling into the study manual, making powerpoint slides, inserting pictures to recording narrations. Investing in such a considerable amount of resources, still, 2CExam shares all the courses they finished on the public channels and lets people watch for free since we want more candidates to pass the exams. Surely also, we want to develop our business and contribute to more successes of candidates.
Besides, 2CExam also sells mock question banks prepared by professionals within the industry with many years of solid experience, including our star tutor Mr Conrad Ko, who usually tutors candidates 1 on 1. Apart from that, some questions are tailored or adjusted according to feedback from candidates who struggled in their past exams. What's more, the number of questions is large. For example, we have over 1,700 questions in HKSI LE Paper 1 and over 2,060 questions in IIQE Paper 1. Explanation and topic reference are given in each question, even the calculation processes are detailed listed for candidates to get a better grip on the concepts. Questions are sorted by topic, and in multiple choice format like in the actual exam. Various question types are covered in each paper, including scenario based questions, numerical Questions, logic based questions and principle questions. A plenty of traps are designed in the question banks so that candidates will be alerted not to make the same kind of mistakes in their actual exams.
2CExam mock question banks are available in both Chinese version and English version, covering 17 different papers of professional examinations. Most candidates can buy all the papers they need to take here.
Another attractive advantage of 2CExam is that we offer Money-back Guarantee for all the hard copy products. If candidates take the relevant exam within 30 days of purchase and then fail in the exam, you can come to our office and apply for a full refund given you have followed all the instructions set in the Terms and Conditions of Money-back guarantee. If you are unfamiliar with us, there is no harm in giving it a try. For Terms and Conditions of the Moeny-back Guarantee, please reference https://2cexam.com/wp-content/uploads/2018/08/Money-Back-Guarantee-Terms-and-Conditions-%E9%80%80%E6%AC%BE%E4%BF%9D%E8%AD%89%E6%A2%9D%E6%AC%BE%E7%B4%B0%E5%89%87-V13.pdf
How can we help?
We sell products related to the HKSI LE exam and IIQE exam. Mainly we sell HKSI LE Pass Paper Question Bank and IIQE Pass Paper Question Bank. We also provide 1 on 1 tutorial sessions, study notes (bibles) in Chinese and YouTube tutorial videos in Chinese. 2CExam has been an exam training expert for years. Should you need any help please visit www.2cexam.com or contact us through:
Phone +852 2110 9644 Email: [email protected] Wechat: hk2cexam WhatsApp: +852 9347 2064
Please support us by leaving comments and likes if you think this article helps you!
You can scan or click on the QR codes to visit our social media.
In addition to organizing LE exams, the HKSI will also provide students who take the LE exam with the exam coverage called the Study Note. It depicts what is covered in the exam with hundreds of pages and full of paragraphs. It is lengthy and contains a lot of data and examples that will not…