After reading the Guidelines on Competence issued by the SFC, some students will ask us what constitutes as industry experience. They can apply for exemption for the HKSI LE (Licensing Examination organised by the HKSI) Paper 7 to 12, or substitute the Hong Kong Certificate of Education Examination (HKCEE) or the Hong Kong Diploma of Secondary Education Examination (HKDSE), of the minimum requirements of obtaining passing grades in either Chinese+Mathematics or English+Mathematics. 
Some people might misunderstand, how can they have industry experience without a license? In addition to direct securities trading experience and asset management experience, the SFC will actually recognize other industry experience (such as research, private equity and proprietary trading) as relevant experience. It should be noted that the so-called industry experience does not necessarily solely refer to the license record in Hong Kong, because the accumulated experience of the license applicant in other countries or regions can also be deemed recognised.
If you need a definitive answer, you can also write a CV describing in detail of who your employer is, job title, job context, types of customer groups you have been in contact with, etc., and then send the CV to the SFC Licensing Division's email and wait for their reply. 
contact method of the Licensing Division of the SFC:
證監會發牌科:

聯絡電話:22311222

選擇語言後按 1 字

傳真號碼:25010375

電郵:licensing@sfc.hk

郵寄地址:

中介機構部

發牌科

證券及期貨事務監察委員會

香港皇后大道中2號

長江集團中心35樓

SFC Licensing:

Phone:22311222 

Press 1 after language selection

Fax:25010375

Email:licensing@sfc.hk

Postal address: 

Licensing, Intermediaries

Securities and Futures Commission

35/F, Cheung Kong Center

2 Queen's Road Central, Hong Kong
When applying for a license, you also need to describe in text how your work experience is related to the securities industry, which will be reviewed by the case officer of the Securities and Futures Commission and will be manually determined whether your application is eligible for approval (Since the competency guidelines are relatively vague, therefore it leaves a lot of wiggle room for staff judge according to each individual case, so the process is very subjective).
How can we help?
2CExam provides HKSI LE, IIQE, EAQE and SQE related exam preparation materials. We sell mock question banks for HKSI LE Papers 1, 2, 3, 5, 6, 7, 8, 9, 11, 12 in Chinese and English; and bibles for HKSI LE Papers 1, 2, 6, 7, 8 in Chinese. We also offer 1 on 1 tutorial services. Besides, we have also made free tutorial videos for HKSI LE Papers 1, 2, 6, 7, 8, 11, 12 and posted on public channels such as Youtube/ Bilibili/ Tencent/ Iqiyi. 2CExam has been an exam training expert for years. Should you need any help please visit www.2cexam.com or contact us through:
Phone +852 2110 9644 Email: info@2cexam.com Wechat: hk2cexam WhatsApp: +852 9347 2064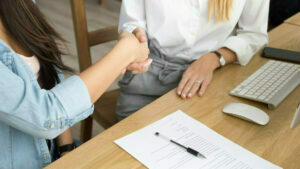 HKSI LE Securities Exam Info For Dummies What papers should I take The differences between a SFC Responsible Officer (RO), HKMA Executive Officer (EO) and a Sale Representative (Rep) https://2cexam.com.hk/a1061_eng/ Which paper I should take: https://2cexam.com.hk/A1064_eng/ Waiving LE Papers 7-12: https://2cexam.com.hk/A1015_eng/ FAQ about exemption: https://2cexam.com.hk/A1018_eng/ Exam Registration Registration…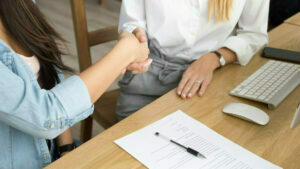 2CExam is excellent at preparing candidates for professional examinations. Why do so many people choose 2CExam's products and watch 2CExam's video classes? 2CExam provides a large number of Youtube video classes, including HKSI LE Papers 1, 2, 6, 7, 8, 12 Chinese courses, HKSI LE Paper 1 English courses, IIQE Papers 1, 2,…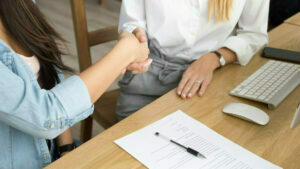 Do bibles include practise questions? Bible and Pass Paper Question Bank are two separate products. "Bible" is composed by us according to HKSI's study manual and does not consist of any mock questions. It is a study note available in Chinese only as of now. "Pass Paper Question Bank" includes questions prepared by us, with…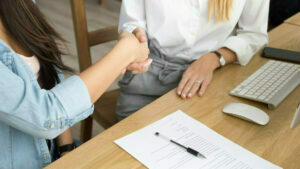 How are mock questions written by 2CExam? Are the questions past paper questions? Due to intellectual property issues, 2CExam mock questions are not copied from the past papers, but composed by their own editors. The questions are different from the questions you are going to see in the actual exam. If they bear any resemblance…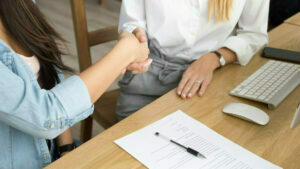 There's a money-back guarantee for 2CExam's products? 100% full refund? Do they really refund? Absolutely we do refund. We only make promises that we can keep. As long as candidates follow the instructions on the terms and conditions of Money-back Guarantee, we offer 100% full refund. Why are we so confident? It is because based…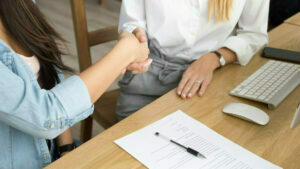 Do you need to take the HKSI LE securities exam / IIQE insurance exam / EAQE, SQE real estate exam? Are you upset about how to stuff the considerable knowledge into your brain? 2CExam is here to help! Our motto is "Despise Learning, Secure Passing!" Our company provides various exam related products and…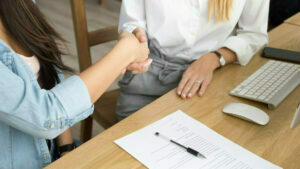 The Guidelines on Competence of the SFC specify that as long as students meet the specified level of academic qualifications and/or work experience, they can be exempted and do not need to take the HKSI LE Securities Examination Papers 7-12. Exempted students only need to take the HKSI LE paper 1, which saves time,…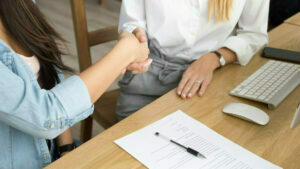 Some students who have taken the exams several times may pay attention to both the Chinese and English questions simultaneously, they will find that the content of the questions in Chinese or English exam is actually the same. Sometimes the topics are more difficult to understand in Chinese, and some topics are more difficult…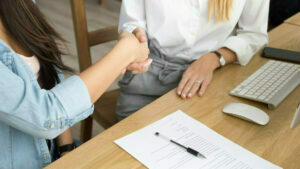 The HKSI LE exam provides two languages, Chinese and English, and both are provided during the exam. Some students who have taken the exams several times may pay attention to both the Chinese and English questions simultaneously, they will find that the content of the questions in Chinese or English exams is actually…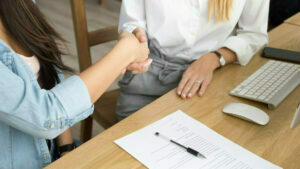 From time to time, students who purchase mock questions will ask us whether it is better to take the IIQE exam in Chinese or English? Some students who have taken the exams several times may pay attention to both the Chinese and English questions simultaneously. They will find that the content of the…